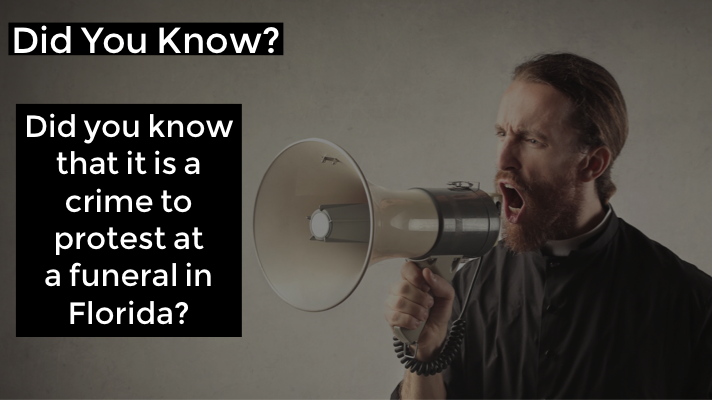 We've all seen the news footage of religious protests at the funerals of deceased service members.  People yelling and screaming and carrying signs with hateful messages.  These are images that get most rational people's blood boiling.  But did you know that in the State of Florida, it is actually a crime?
---
Is it a crime to protest at a funeral?
---
Yes. Florida Statute §871.015 makes it a crime to knowingly engage in protest activities or to knowing cause protest activities to occur during or within 1 hour before or 1 hour after the conducting of a funeral or burial at that place.