The Supreme Court handed down an important federal criminal law decision on March 7th, 2022 involving the interpretation of the "different occasions" language in the Armed Career Criminal Act. The Armed Career Criminal Act, 18 U.S.C. s.924(e), provides for a 15 year minimum mandatory sentence for any defendant convicted of possession of a firearm by a convicted felon if that defendant has three prior convictions for a violent felony or a serious drug offense, if those three prior offenses were committed on "occasions different from one another."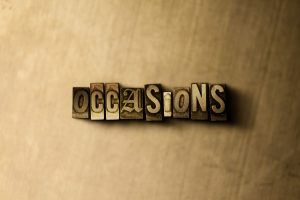 In Wooden v. United States, the Supreme Court addressed what the term "occasions different from one another," which is often referred to as the "different occasions" provision, means. In 1997, Wooden broke into a storage facility and burglarized ten different storage units.  He was arrested and pled guilty to ten counts of burglary and was sentenced to eight years in prison.  In 2014, Wooden answered the door to his house and a police officer asked to speak to his wife.  The officer asked if he could step inside due to the chill outside and Mr. Wooden agreed.  When the officer entered, he observed firearms in plain sight.  The officer had previous knowledge that Mr. Wooden was a convicted felon so he arrested Mr. Wooden for Possession of a Firearm by a Convicted Felon.  Mr. Wooden was indicted in federal court and convicted.
In his federal case, the federal prosecutors argued that Mr. Wooden was an Armed Career Criminal because each burglary to each storage unit happened successively and therefore were separate occasions.  That is, he completed each burglary before beginning the next burglary of the next unit.  Mr. Wooden's attorney argued that all ten burglaries occurred on one occasion.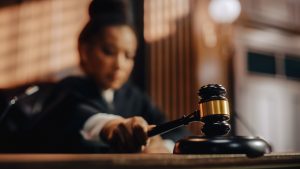 The District Court agreed with the government and sentenced Mr. Wooden to 16 years with the 15 year minimum mandatory sentence as an Armed Career Criminal.  Without the Armed Career Criminal status, Mr. Wooden was looking at a maximum sentence of 10 years, with guidelines of around 21 months. Mr. Wooden appealed to the Sixth Circuit Court of Appeals, which agreed with the District Court.  The Supreme Court granted certiorari based on a conflict between various circuits.