It can be overwhelming and troublesome to face your first Driving Under the Influence ("DUI") conviction in Florida. This is especially true if you are navigating it all on your own.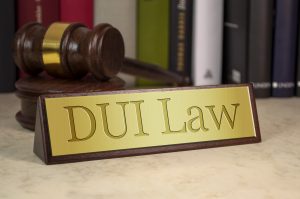 If you are wondering whether you need a lawyer for your first DUI in Jacksonville, an experienced DUI attorney can make all the difference by helping you navigate both the consequences of a first-time DUI and your legal options. 
In Florida, a DUI offense occurs if you are driving, operating, or in control of a vehicle while impaired by alcohol or drugs – including controlled or chemical substances – to the extent that your normal faculties are impaired or you are above a .08 breath alcohol level or blood alcohol level. 
In many cases, a chemical test is conducted on the driver to detect and analyze the blood or breath alcohol concentration (BAC) or the presence of any drugs. Driving with a BAC of greater than .08 percent is against the law. When you obtain your driver's license in Florida, you consent to take a breath test if you are arrested based on probable cause for DUI.  A refusal to take the breath test does come with some consequences.  
Potential Consequences of Florida DUI
Driving Privileges
You may be surprised to learn that a DUI conviction stays on your record for 75 years. There are also serious consequences to your ability to drive, known as administrative penalties, that are imposed by the Florida Department of Highway Safety and Motor Vehicles.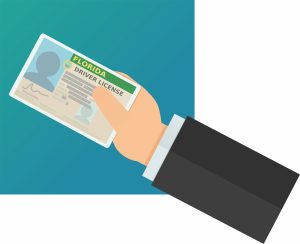 Specifically, if you are arrested for driving with a BAC beyond the Florida 0.08 legal limit, you will face a minimum six-month license suspension. A first-time DUI offender without causing bodily injury faces a minimum 180 day-revocation period and a maximum of one year. Where the driver caused bodily injury, the revocation period increases to a minimum of three years. 
Additionally, a driver who refuses to undergo chemical testing faces a one-year license suspension as per Florida's implied consent laws requiring drivers to submit to chemical testing.
Other Penalties
Additional consequences for first time DUI offenders may include community service, fines, and jail time:
Fines: Generally, for a first DUI conviction, you will face fines that may range between $500 – $2,000. If your blood alcohol level is .15% or greater or if a minor was in your car, then the fine increases and can range between $2,000 – $4,000.
Community Service: completion of a mandatory 50 hours of community service
Vehicle impounded:

 

First convictions will generally receive ten-day impoundment or immobilization of their vehicle.
Education Program:

 

Twelve hours of DUI Drug and Alcohol education

 

Jail Time: It is up to a judge to determine whether you will face a jail sentence. Alternatively, a judge may order for the sentencing time to be fulfilled at a treatment program for drugs or alcohol. If a judge determines that jail time is appropriate, a first DUI conviction will not receive a sentence greater than six months. However, if the BAC was .15% or more, then no more than a nine-month sentence will be imposed.
Probation: A first-time offense will not be greater than one year of combined probation and incarceration.
Collateral Consequences
You should also be aware of the potential collateral consequences of a DUI conviction in Florida. Because a conviction will appear on your record, it may affect your ability to get a job, get into a college or university, rent an apartment, or even obtain a professional license. As a result, it's in your best interest to resolve your DUI case as favorably as possible.
Seek Legal Counsel:
A first-time DUI in Florida is a serious matter. It can make all the difference in your first DUI case to have a Florida licensed attorney—with experience handling DUI defense cases like yours— to stand by your side. 
Legal Options

An attorney will gather and assess the specific facts of your case and provide you with your various legal options and next steps.
Some of these legal options are time-sensitive. A Jacksonville DUI attorney will be familiar with strict deadlines such as the ten-day limit following your arrest to request a hearing on your license suspension. In addition, you may be permitted to drive under certain restrictions through a hardship license which allows you to drive to work, school, and to medical appointments. Furthermore, a criminal attorney dedicated to the practice of DUI law will understand the hardship waiver rules in cases where a driver's license is suspended for a BAC beyond the legal limit and where a driver refused testing.
Contact a Jacksonville DUI Attorney Today!
If you are facing your first DUI charge in Florida, do not delay! Contact the experienced attorneys at Lasnetski Gihon Law to help you navigate the legal process and effectively advocate on your behalf. Contact us today at 904-542-3332 (Jacksonville) 407-228-2019 (Orlando).