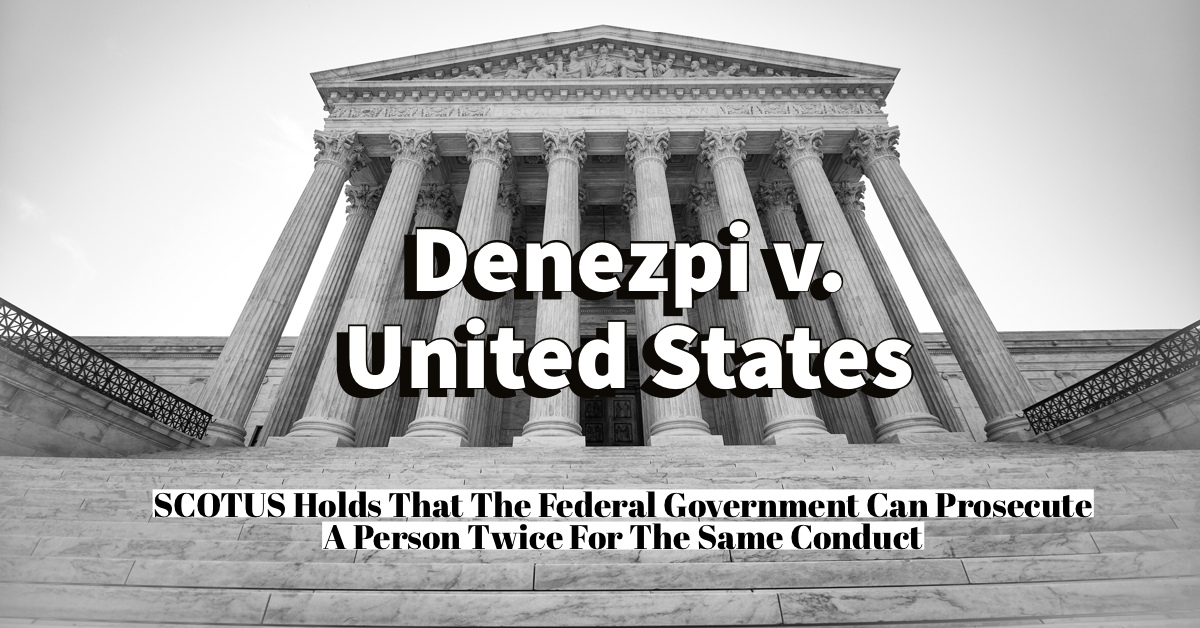 The United States Supreme Court recently issued an opinion in Denezpi v. United States that further expanded a government's ability to prosecute individuals multiple times for the same conduct.  
Generally, the Fifth Amendment to the Constitution prohibits the government from retrying an individual who has already been prosecuted for that same conduct.  This is commonly referred to as the "Double Jeopardy" clause, which states, "[n]o person shall…be subject for the same offense to be twice put in jeopardy of life or limb."  This clause, among other things, prevents the federal government from retrying an individual who has been found not guilty of an offense.  But it's application is much more far reaching.
In Denezpi v. United States, the Supreme Court considered an interesting issue involving whether the federal government's prosecution of an offense committed on tribal lands under tribal law precluded its prosecution of a federal offense under federal law under the Double Jeopardy clause. Mr. Denezpi committed a sexual assault on tribal land.  His particular tribe took advantage of a longstanding court system called CFR courts where federal prosecutors exercise federal authority in prosecuting violations of tribal law.  Most Indian tribes have established their own court system, but some tribes, mainly due to a lack of resources, still utilize CFR courts.