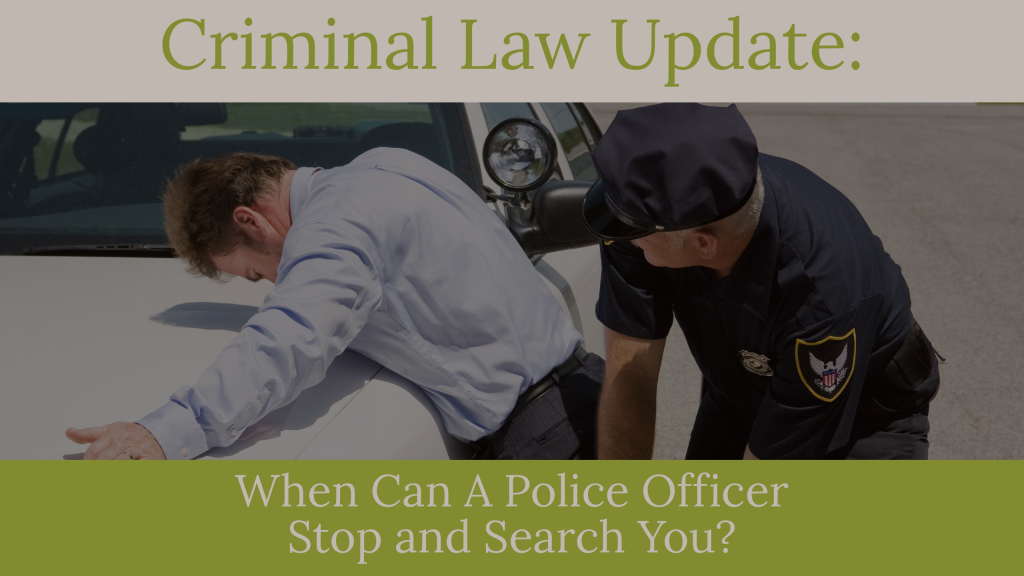 When can a police officer stop and search you?  This is a question often asked to criminal defense lawyers, but can rarely be answered with any degree of specificity.  Why?  Because whether a police officer has illegally stopped and searched you is a mixed question of fact and law.  Rarely, are two cases exactly the same factually.  So, it is up to the trial judge to listen to the testimony and evidence at a suppression hearing, to determine which facts he or she believes to be true and whether under those facts, the officer acted within the law based on prior case law.  Recently, in a rare reversal, the Eleventh Circuit Court of Appeal reversed a Federal District Judge's denial of a motion to suppress.  Here's why?
---
The stop and seizure of Patrick Heard
---
Officers received a 911 call stating that there were gunshots in the woods behind an apartment complex.  Patrick Heard was walking his dog at the apartment complex when two police officers arrived and approached him approximately 15 – 29 minutes after the 911 call.  The officers asked Patrick if he had heard gunshots.  Patrick told the officers that he had heard gunshots coming from the woods.  The officers asked Patrick for his identification, which he readily provided.  The address on his license didn't match the address to the apartment complex so the officers asked him if he was staying with someone in the apartment complex.  Patrick answered that his mother lived at the apartment complex and pointed up towards an apartment, but didn't provide the apartment number.  According to the officers, Patrick was swaying.  The officers asked Patrick if they could search him and he stated, "I didn't do anything wrong."  An officer told Patrick to raise his hands so they could pat him down.  The officers found a firearm on Patrick and arrested him because he was a convicted felon in possession of a firearm.