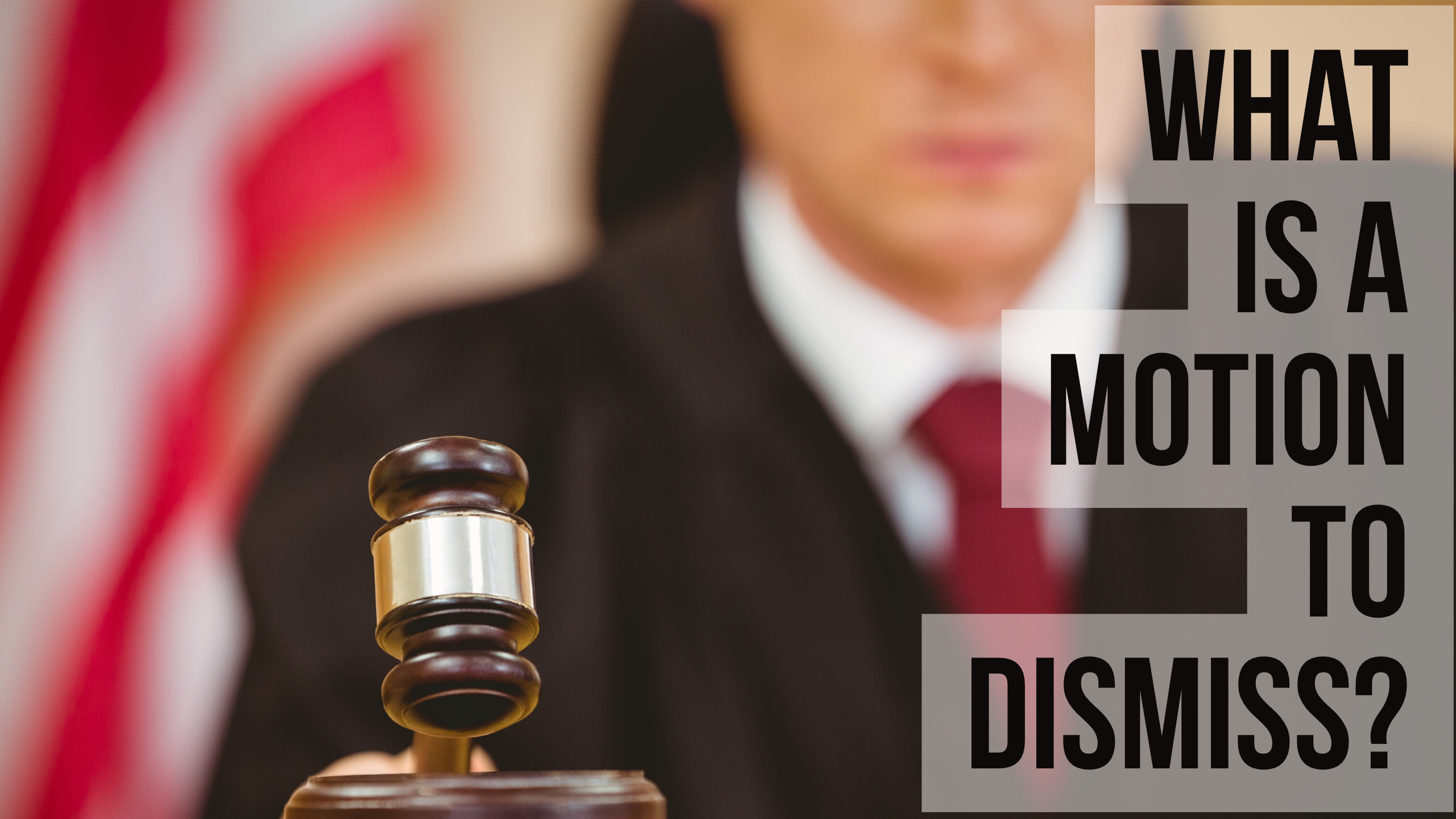 ---
A Motion to Dismiss a request to a judge to throw out a count or counts against you.  In Florida, there are several different types of motions to dismiss that your criminal defense lawyer can file, including motions based on being pardoned, double jeopardy, and immunity. However, the most common motion to dismiss in criminal law is commonly referred to as a C4 Motion.  A C4 Motion, under Florida Rules of Criminal Procedure 3.190(c)(4), alleges that there are no material disputed facts and the undisputed facts do not establish a prima facie case of guilt against the defendant.
---
When would a Motion to Dismiss be appropriate in my case?
---
A C4 Motion to Dismiss is not going to be appropriate in most cases.  Whenever there is any disputed facts in a case, your attorney would not file a motion to dismiss because the prosecutor would file a traverse and the judge would deny the motion without a hearing.  A C4 motion is only appropriate when you and the prosecutor agree on all of the material facts, but you disagree on whether you committed a crime.  For example, if you were charged with child abuse after a video of you spanking your child was discovered and disclosed to the police, the material facts would probably not be in dispute.  The facts that led to the charge are on video for all to see.   However, the prosecutor may allege that you committed child abuse and your criminal defense attorney may file a motion to dismiss alleging, as a matter of law, there was no crime committed.  In other words, your attorney would look at the statute and the prior case law and try to convince the judge that your actions did not rise to the level of child abuse.